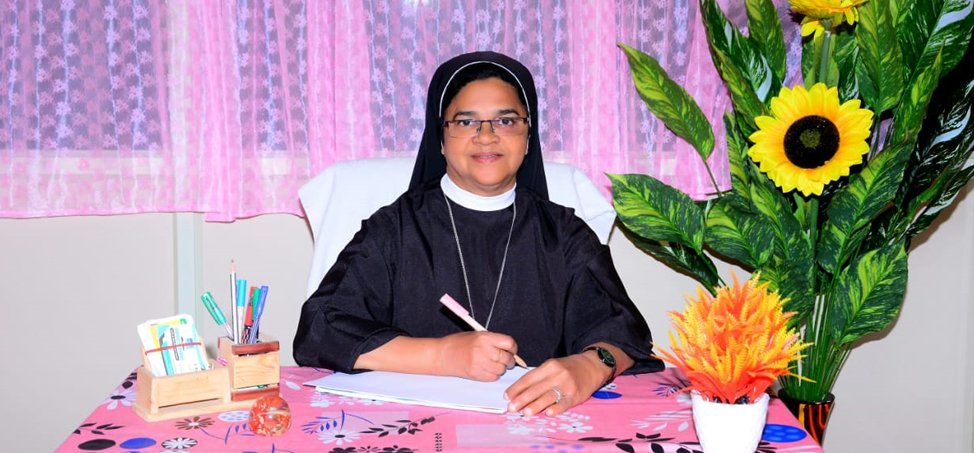 Correspondent's Desk
"Children of today are the citizens of tomorrow"
This 21st centuary world needs intelligent, discipline children with strength to face the universe mentally and physically. Disciplined children make the world peaceful.

It is the bounden duty of an educational to mould the children who come there desiring to flower before entering in a competitive minded world. Students seek wisdom from their study in the school. But the team of staff should work with love, dedication and a sense of responsibility. This is what the team of staff in Mary Matha English Medium School are engaged in doing without fault. Through the teaching, teachers will inculcate a new culture in the students that will help them to live as true and honest persons in the society.

According to our late Abdul Kalam,, farmer president of India, "education gives you wings to fly." I too have the same opinion about education. I desire and pray that the students this school may grow up to this point. What i noticed in the teachers of this school as particular is that very help the students to think for themselves

Our father of nation Mahatma Gandhi opined about learning as if a student were to live forever.

I appreciate the team of staff Mary Matha English medium school for helping the students to manifest the perfection already they are having.

It is my wish that the school may flourish all the more and may spread its fame all around. I will be helping, by all means, for the well-functioning of the school. May god bless each staff as well as each student!

Good wishes.
SR. ROSSAMMA .V.C (SR. JOHNCY)