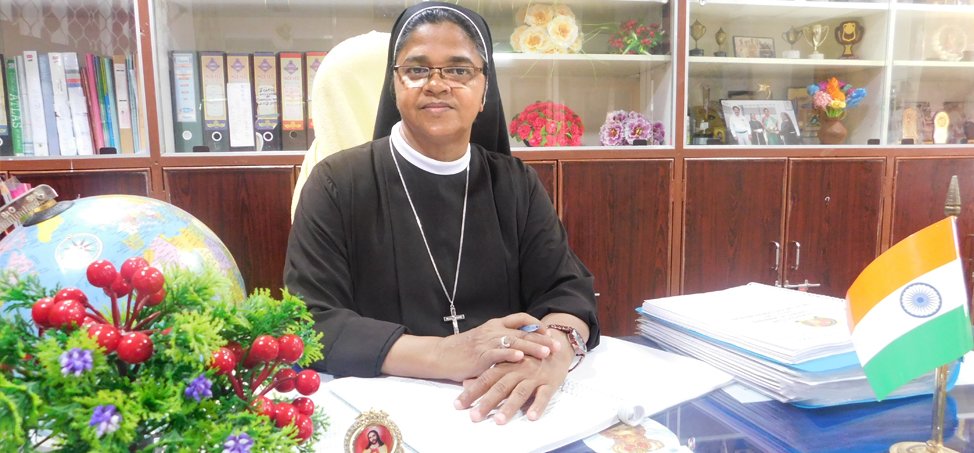 Principal's Desk
"Even if you posses only a little light, that is fully capable of teaching you to reach your ultimate goal."
"One attitude keeps life in the valley while the other takes life to victory."

"Plan every step, "measure every move; prepare to last detail...." and so on so forth!"

Mary Matha English Medium School which stands at Thullur, in Guntur district is a holistic institution with a team of sincere and dedicated teachers. Eco-friendly infrastructure, serene and refreshing environment, spacious play ground is the only unique qualities of our institution. This institution is run by RFTS (REGULAR FRANCISCAN TERTIARY SISTERS) Sisters with love; dedication and a sense of responsibility dedicate themselves in the field of education.

The word "education" with its roots embedded in the Latin words educare (to rise) and educere (to lead forth), invokes equally the idea of leading forth the mind to new concepts and the notion of nurturing and training the body. In the other words, it draws out the best in the child and adult – body, mind and spirit. The roots of education are bitter, we pledge to support you in every way we can at Thullur, in Mary Matha School.

Remember the world is lovely, attractive, colourful and fascinating.

But you have promise to keep,
And miles to go before you sleep,
And miles to go before you sleep.

SR. THANKAMMA .V (SR. ALPHONSA)